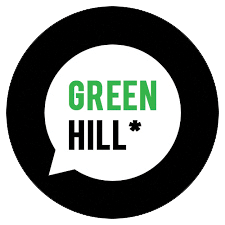 Make your book happen
in just 6-7 weeks with Australia's most affordable professional publishing solution.
Get a range of inclusions to professionally produce and help market your book.

TRUSTED  – LOCAL – QUALITY – PROFESSIONAL – PROVEN
Quick enquiry…
Submit a few details and we will respond with a written proposal.
Why Green Hill…
At Green Hill you will work directly with our senior book designer. With US, UK, Canadian companies you will only work with an account manager/sales person who will try to pass your needs to a designer. It's like a game of 'Chinese whispers'.
Affordable…
no matter what your budget.
Small start up deposit
You can start your project for as little as making a $550 deposit. The design of your book will commence during the first week of having received your deposit.
Easy payment by installments
Pay your production fee over 12 manageable installments.
Easy finance
Green Hill can help you acquire finance to fully fund your project with payments as little as $50 per week.
Starter - our crowdfunding solution
Our Starter Package helps you to gather reader and community support by enabling supporters to pre-purchase copies of your book through the power of crowdfunding.
Enlist supporters to finance production. Everything you will need – package inclusions…
START WITH CROWDFUNDING
You can gather community support to pre-sell your book to supporters and readers.
When your crowdfunding campaign reaches its financial target  Green Hill finalises the build and print of your book.
CO-PRODUCTION
You format the interior to a designed template.
Green Hill builds a cover design and organises print.
Essentials
Green Hill does everything needed to maximise your book's chance of success.
Custom
Green Hill does everything needed to expertly build a publication of complexity.
Our Custom option means that productions like cookbooks, training manuals, technical documents – documents rich in graphics and with elements like hierarchical headings, tables and complex footnoting – are effective, readable and highly marketable.

We're not just a self-publishing company, we are an assisted publishing company - partnering you in your publishing journey.
Australia's trusted self-publishing house.
Owned, managed, designed, typeset, printed and distributed in Australia, by Australians for Australian authors.
AUSTRALIAN OWNED - INTERNATIONAL MARKETING AND DISTRIBUTION